Uncover the rich history, vibrant culture, and exciting attractions of Atlanta. Explore our 3-day itinerary, travel tips, accommodation options, dining delights, and coworking spaces.
Introduction
Atlanta, Georgia, often referred to as "The Capital of the South," is a city that seamlessly blends its rich history with modern Southern charm. From its pivotal role in the Civil Rights Movement to its status as a burgeoning tech hub, Atlanta has something for everyone. In this comprehensive guide, we'll delve into the city's fascinating history, offer a three-day itinerary for your visit, provide essential travel information, suggest accommodation options, showcase the culinary delights you can't miss, and even explore coworking opportunities for those working on the go.
1. The History of Atlanta
Atlanta's Roots
Atlanta's history dates back to 1837 when it was founded as a transportation hub at the intersection of multiple railroad lines. Originally named "Terminus" due to its strategic location, it later became known as "Marthasville" and eventually "Atlanta" in 1847. The city's growth was spurred by its railroads, making it a vital supply and logistics center during the Civil War.
Civil Rights Movement
One of the most significant chapters in Atlanta's history is its association with the Civil Rights Movement. It was the birthplace of Dr. Martin Luther King Jr., whose leadership and activism played a pivotal role in the movement. The Martin Luther King Jr. National Historic Site, including his childhood home and Ebenezer Baptist Church, offers a poignant journey through this era.
Gone with the Wind
Atlanta also holds a place in cinematic history as the setting for Margaret Mitchell's iconic novel, "Gone with the Wind." The Margaret Mitchell House, now a museum, allows visitors to step back in time and explore the life and work of the Pulitzer Prize-winning author.
2. What to do if you have 3 days in Atlanta – Full Itinerary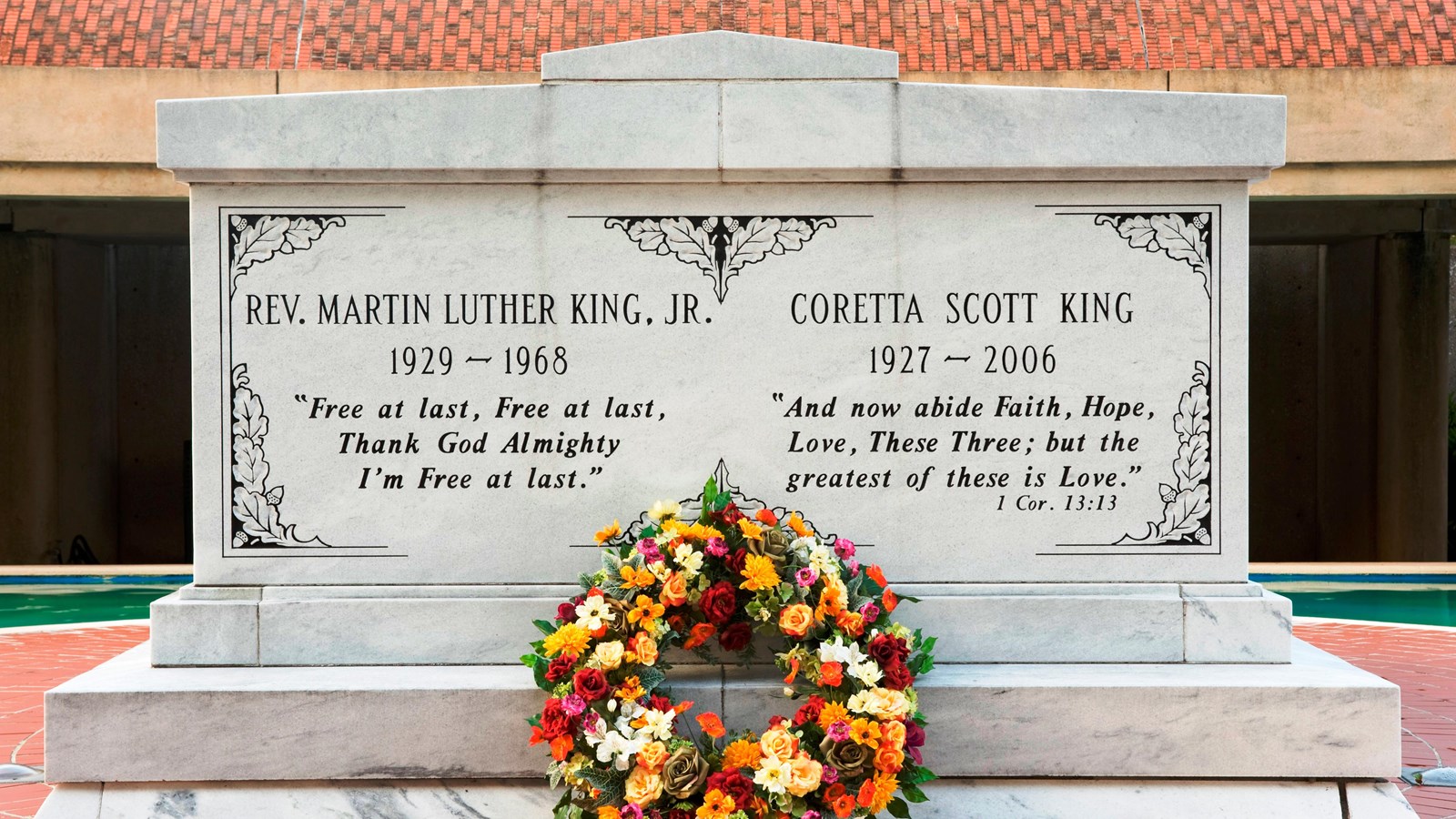 Day 1: Historical Atlanta
Morning: Start your day at the Martin Luther King Jr. National Historic Site. Explore Dr. King's birth home, the Ebenezer Baptist Church, and the King Center for Nonviolent Social Change.
Lunch: Enjoy a Southern-style lunch at Paschal's Restaurant, a historic eatery known for its role in the Civil Rights Movement.
Afternoon: Visit the Atlanta History Center, where you can immerse yourself in the city's past through exhibits and gardens. Don't miss the Swan House, an elegant mansion from the 1920s.
Evening: Stroll through the Virginia-Highland neighborhood and dine at Murphy's, a local favorite serving delectable American cuisine.
Day 2: Cultural Exploration
Morning: Begin with a trip to the High Museum of Art, featuring an impressive collection of art spanning from classic to contemporary.
Lunch: Grab a bite at Ponce City Market, a trendy food hall offering diverse culinary options.
Afternoon: Explore the Atlanta Botanical Garden, a lush oasis in the heart of the city, or visit the World of Coca-Cola to discover the history of this iconic beverage.
Evening: Enjoy dinner at The Optimist, a seafood-focused restaurant known for its fresh catches and inviting ambiance.
Day 3: Modern Atlanta
Morning: Spend your morning at the Georgia Aquarium, one of the world's largest and most captivating aquariums.
Lunch: Head to Krog Street Market, another foodie haven with a variety of artisanal food stalls.
Afternoon: Discover the bustling district of Buckhead, known for upscale shopping and fine dining. Lenox Square Mall is a must-visit for shopaholics.
Evening: Conclude your visit at the historic Fox Theatre, where you can catch a Broadway show or live performance.
3. How to get there and how to get around
Getting to Atlanta
Atlanta is served by Hartsfield-Jackson Atlanta International Airport (ATL), one of the world's busiest airports with excellent connectivity. You can reach Atlanta from major cities across the United States and many international destinations. From the airport, you can easily access the city center via taxi, rideshare, or MARTA (Metropolitan Atlanta Rapid Transit Authority) train.
Getting Around Atlanta
MARTA: MARTA is a convenient and affordable way to navigate the city. It operates both bus and rail services, connecting major attractions and neighborhoods.
Rideshare and Taxis: Uber and Lyft are readily available in Atlanta. Taxis are also an option, but rideshares are generally more convenient.
Rental Cars: If you plan to explore areas outside the city, consider renting a car. However, within Atlanta, public transportation is often more practical due to traffic and parking challenges.
4. Where to Stay – Examples
Atlanta offers a wide range of accommodation options to suit various budgets and preferences. Here are some notable choices:
Luxury Hotels
The St. Regis Atlanta: This elegant Buckhead hotel offers luxury at its finest, with a world-class spa and exceptional dining.
The Ritz-Carlton, Atlanta: Located in the heart of downtown, this Ritz-Carlton offers opulent rooms and a rooftop bar with panoramic city views.
Boutique Hotels
Hotel Clermont: A trendy boutique hotel in Poncey-Highland, known for its retro-chic style and rooftop lounge.
Ellis Hotel: A historic boutique hotel in downtown Atlanta, offering modern comforts and a convenient location.
Budget-Friendly Options
HI Atlanta Hostel: Ideal for budget-conscious travelers, this hostel provides dormitory-style and private rooms in downtown Atlanta.
Country Inn & Suites by Radisson, Atlanta Airport South: A comfortable and affordable choice near the airport with complimentary shuttle service.
5. Where and What to Eat
Atlanta's culinary scene is a delightful mix of Southern flavors, international cuisine, and innovative dining. Here are some dining recommendations:
Southern Cuisine
Mary Mac's Tea Room: A beloved institution serving classic Southern dishes like fried chicken and collard greens.
Busy Bee Cafe: Known for its soul food, this restaurant offers favorites like fried catfish and macaroni and cheese.
International Flavors
Buford Highway: Explore this vibrant corridor for diverse ethnic restaurants, from Vietnamese pho to authentic Mexican tacos.
Bacchanalia: A fine-dining experience known for its contemporary American cuisine and tasting menus.
Innovative Dining
Staplehouse: A James Beard Award-winning restaurant with a focus on seasonal, locally sourced ingredients.
Gunshow: Chef-driven, this unique dining experience features a rotating menu presented tableside.
6. Coworking Opportunities
For digital nomads and remote workers, Atlanta offers a range of coworking spaces to stay productive while enjoying the city. Some popular options include:
WeWork
WeWork 1372 Peachtree Street: Located in the heart of Midtown, this WeWork space offers a vibrant community and modern amenities.
WeWork Colony Square: Another Midtown location with a stylish and collaborative environment.
Spaces
Spaces Atlantic Station: Situated in the trendy Atlantic Station area, this coworking space provides flexible working solutions.
Regus
Regus Peachtree Lenox: A convenient option for professionals seeking flexible office space in the Buckhead district.
In conclusion, Atlanta's dynamic blend of history, culture, and innovation makes it a captivating destination for travelers. Whether you're exploring its Civil Rights heritage, savoring its diverse cuisine, or working remotely in its vibrant coworking spaces, Atlanta offers a memorable experience that will leave you longing to return. Plan your visit, embrace the city's spirit, and let Atlanta's Southern hospitality welcome you with open arms.